Recently, I wrote about a man in Nebraska named Adam Cutshall, who got a 3D-printed finger replacement 20 years after a tragic mishap. He made the mistake of using power tools while intoxicated and cut off his pinky. 
Due to the cost of a prosthetic, Cutshall was never able to afford one. 
So, he resorted to telling his story online in the hopes someone may be able to help. 
Luckily, New York City-based artist, photographer and IT engineer Paul Hodara came to the rescue and customized a 3D-printed prosthetic finger free of charge. 
CLICK TO GET KURT'S FREE CYBERGUY NEWSLETTER WITH SECURITY ALERTS, QUICK TIPS, TECH REVIEWS AND EASY HOW-TO'S TO MAKE YOU SMARTER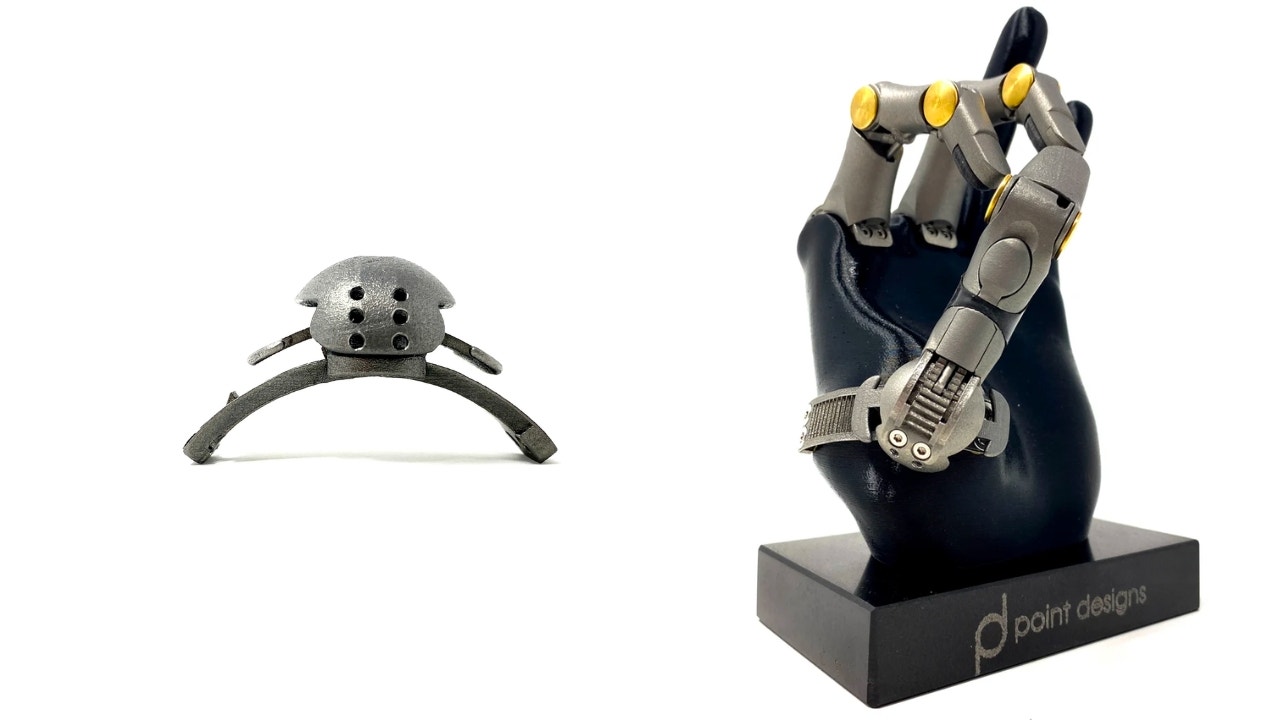 The need to restore independence 
There are up to 45,000 finger amputations in the U.S. each year, and people are suffering without fingers due to various causes, such as accidents, medical conditions, workplace incidents, birth defects and traumatic injuries. However, they all deserve to be able to use their hands to their full capacity. 
Revolutionary prosthetics company 
Now, a revolutionary company, Point Designs, is working to help the health care industry through cutting-edge technology in the form of finger prosthetics. 
Combining clinical care and innovative 3D printing for upper limb prosthetics  
Professors Richard Weir and Jacob Segil, researchers at the Biomechatronics Development Laboratory at the University of Colorado, joined forces to establish this company. With their extensive research backgrounds, they bring decades of experience in neural interfaces, myoelectric control algorithms and the design of upper limb prosthetics. 
Along with the co-founders, Dr. Levin Sliker and Stephen Huddle are dedicated to pushing the boundaries of partial hand prosthetic design. The team at Point Designs is combining clinical care with innovative additive manufacturing, or 3D printing, to give hope to people who have received medical denials in the past when it comes to missing fingers or hands.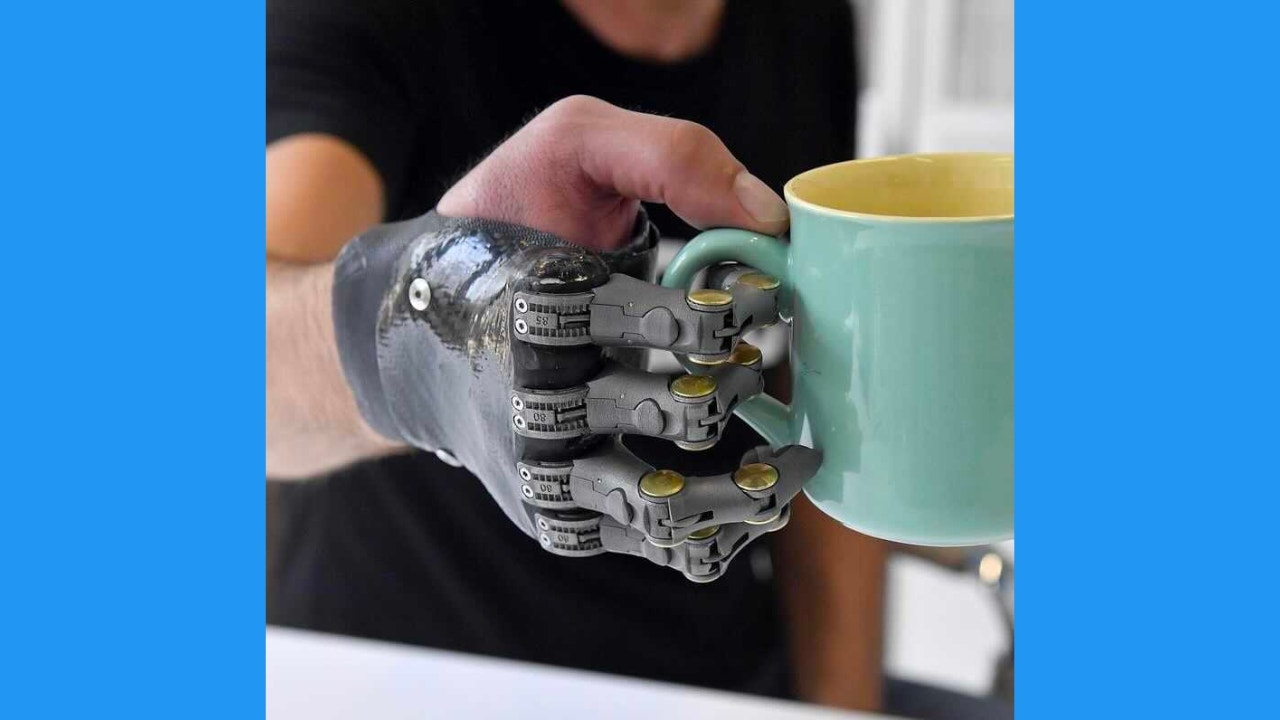 This is what Dr. Levin Sliker, now Point Designs CEO, told us about his company's history and future: 
"Point Designs is a company dedicated to producing innovative, durable and reliable prosthetic solutions for people with partial hand limb difference. In collaboration with certified prosthetists & orthotists (CPOs), Point Designs produces unique prosthetic devices for each individual. Since 2017, Point Designs has developed six different devices serving people with varying levels of amputation distal to the wrist. All devices developed at Point Designs are designed with strength, durability and function at the forefront of our minds. Our primary goal is to empower those with partial hand amputation to live their lives to the fullest. We've had the privilege of working with thousands of people in our community." 
HOW TO ADD SAFE BROWSERS TO YOUR MOBILE DEVICE
Available models 
Point Designs offers 6 different models: 
Point Pivot+ 
This is for amputations at the base of the thumb or CMC joint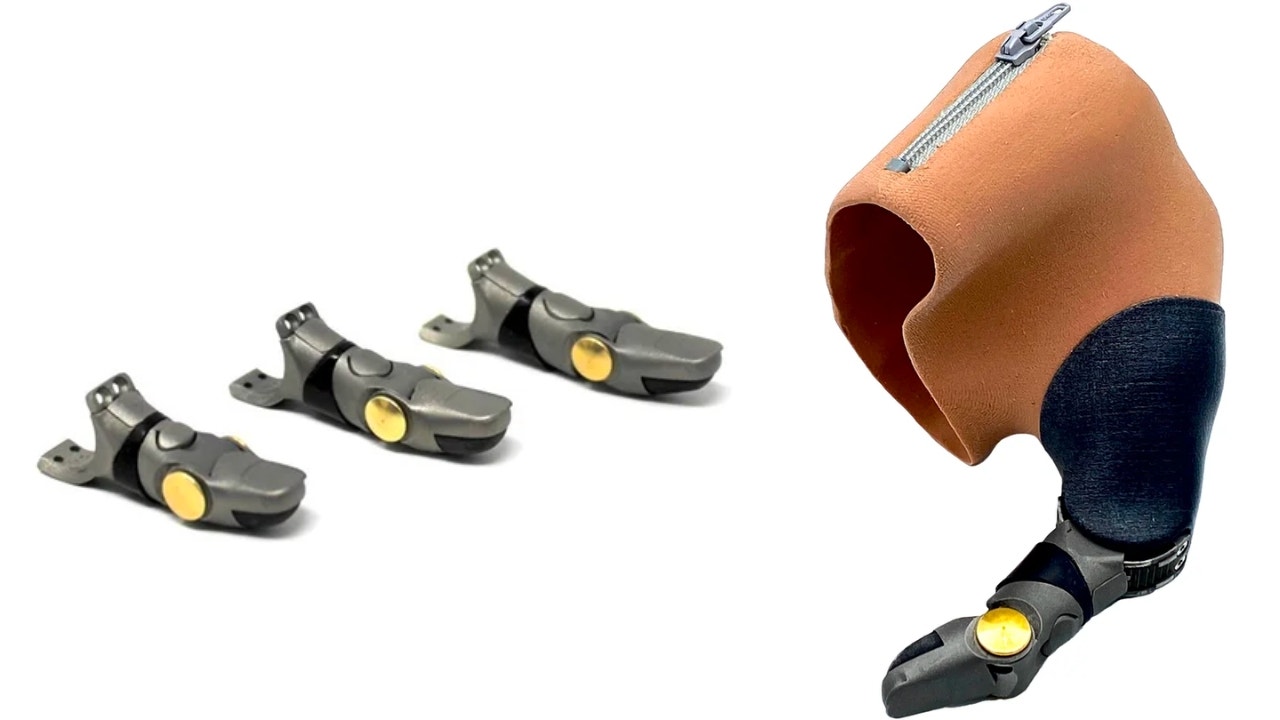 It has a strength of 150 pounds 
There are 19 locking positions 
There are three positions of rotation and three mounting positions 
DO NOT FALL FOR THIS MEDICAL EQUIPMENT SCAM
POINT THUMB
This is for partial thumb amputations at or near the MCP (metacarpophalangeal) joint 
It has 11 locking levels of flexion 
It has a strength of 150 pounds and is only 1-1.3 ounces, depending on the person's finger size 
It has three lengths depending on the measurement from fingertip to joint center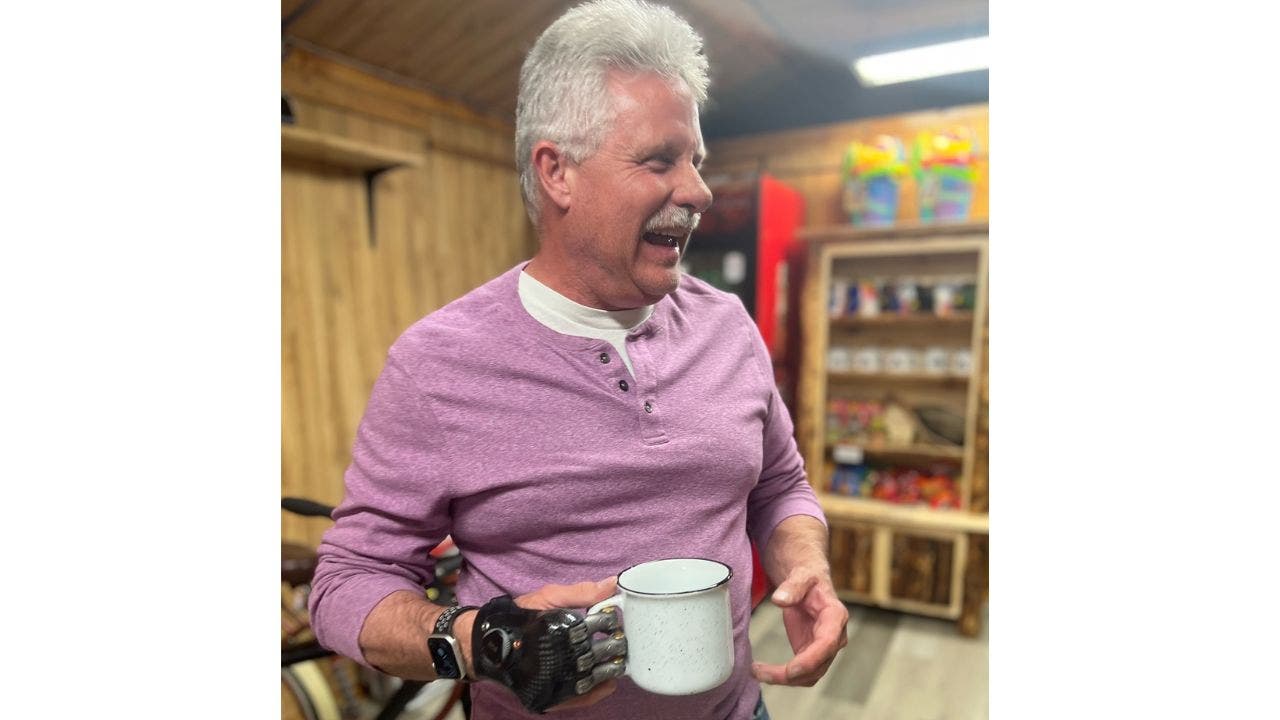 Point Partial 
This is for partial finger amputations at or near the PIP (proximal interphalangeal) joint 
Uses one-handed positioning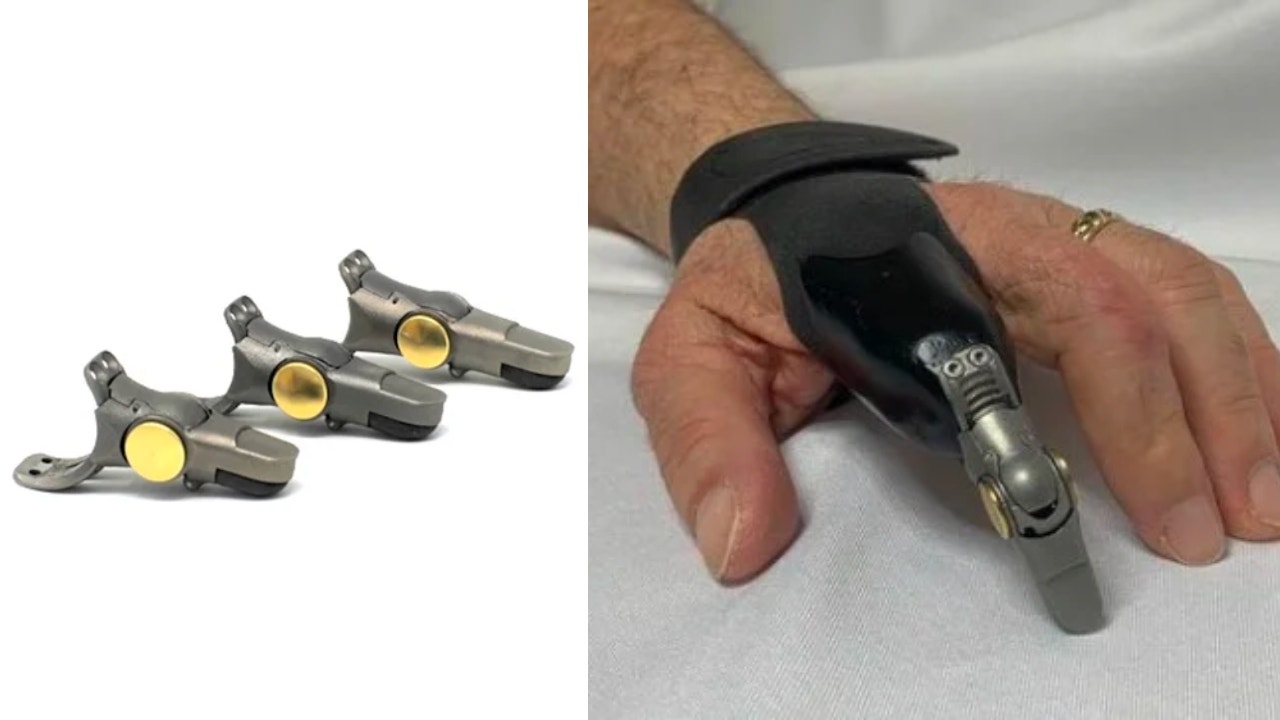 Strength of 150 pounds and weighs 0.5 to 0.7 ounces
It has three lengths depending on the measurement from PIP joint center to the fingertip 
TO GET MY TECH TIPS & SECURITY ALERTS, SUBSCRIBE TO MY FREE CYBERGUY REPORT NEWSLETTER BY HEADING TO CYBERGUY.COM/NEWSLETTER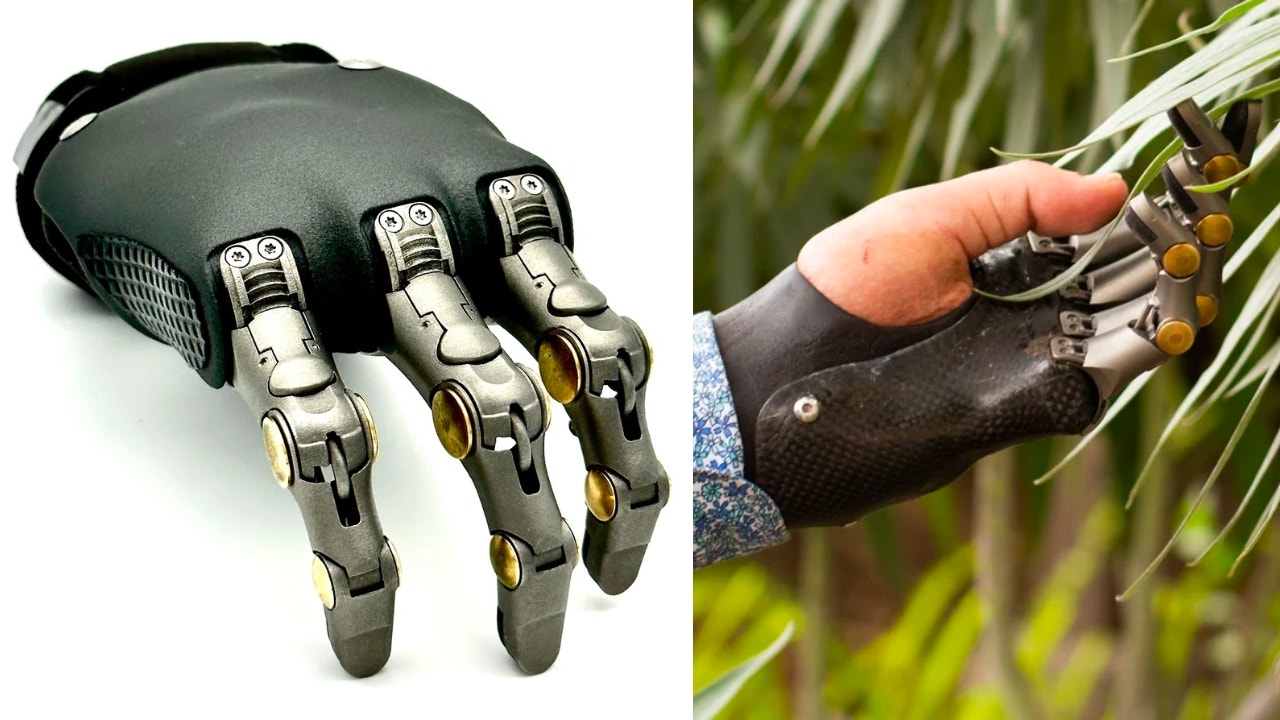 Point Digit and  Point Digit mini 
This is for full finger amputations at or near the MCP (metacarpophalangeal) joint  
Has 11 locking levels of flexion 
Strength of 150 pounds and weight of 0.71 to 1.3 ounces 
Comes in 11 lengths depending on your finger and hand size 
One-handed operation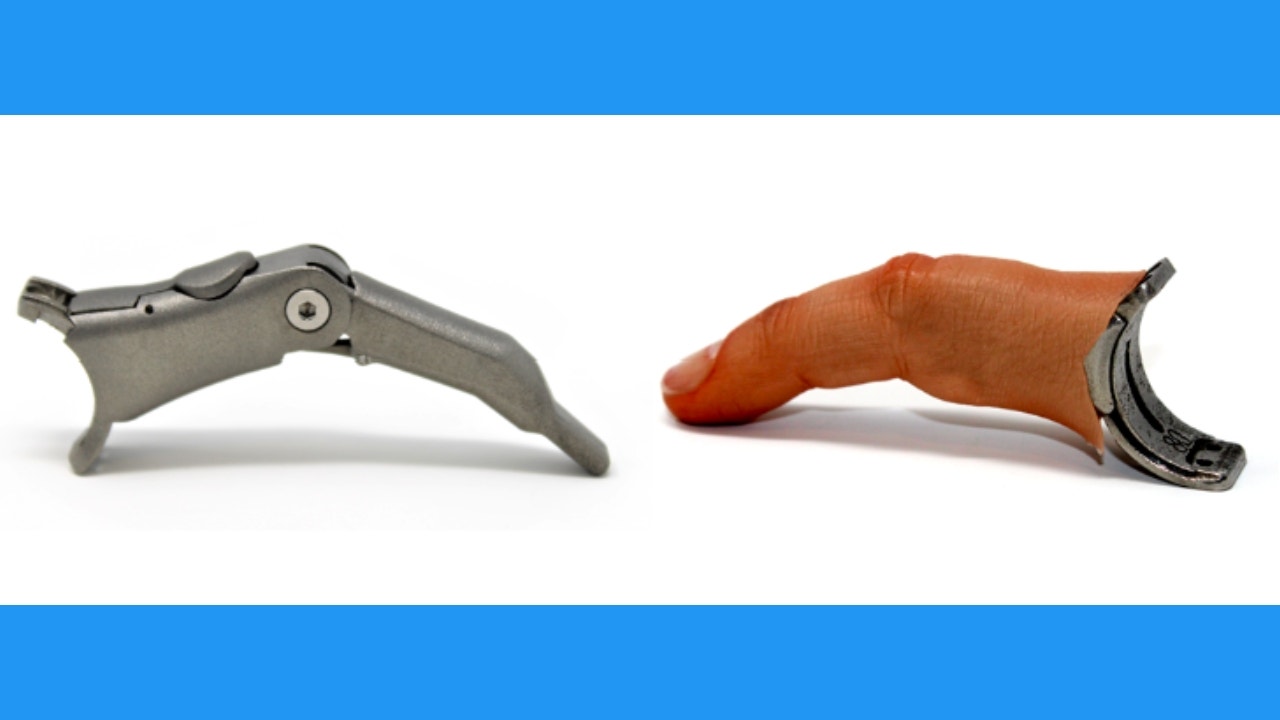 Point Endo 
The Point Endo is not currently available in the U.S., but it's designed to be a full-finger prosthetic that can be integrated with a cosmetic cover 
More about Point Designs' prosthetic fingers 
These prosthetic fingers can last two to three years. Individuals are fitted with custom-rolled silicone and 3D-printed nylon, upon which the titanium prosthetic fingers can be mounted. They offer over 30 colors in their silicone and, depending on the model, different materials for the suspension.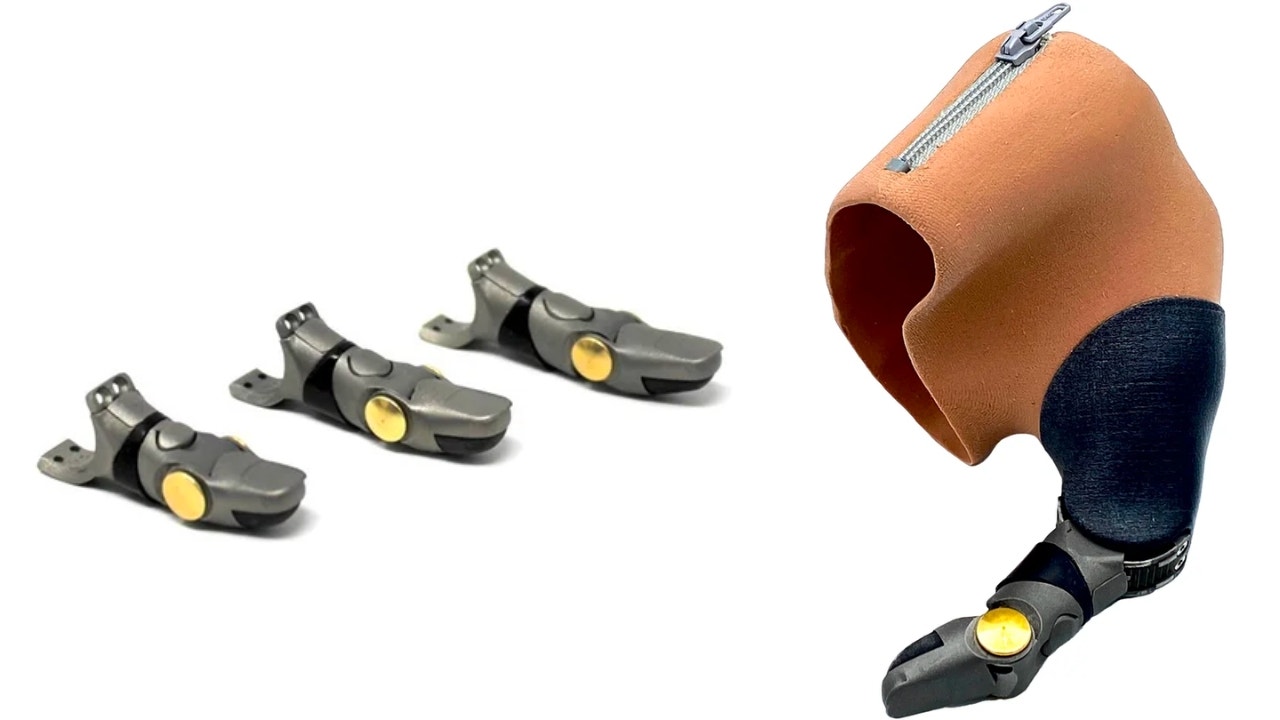 Testimonial from Point Design digits user 
Here's what one of the company's users has to say about Point Design digits: 
"I love to be an inspiration to others. When you get hurt like this you go to a dark place. You feel like you have no hope. I was told I would be out a year and was back in 5½ months my surgeon couldn't believe it."  Brad Bettinger, two Point Digits
NEBRASKA MAN GETS 3D-PRINTED FINGER REPLACEMENT 20 YEARS AFTER TRAGIC MISHAP 
 How to get a Point Designs prosthesis 
If you'd like to contact Point Designs, you can reach them here or have your clinician reach out to them  here. According to the company, its prostheses are provided to patients via a certified prosthetist who manages the person's prosthetic rehabilitation.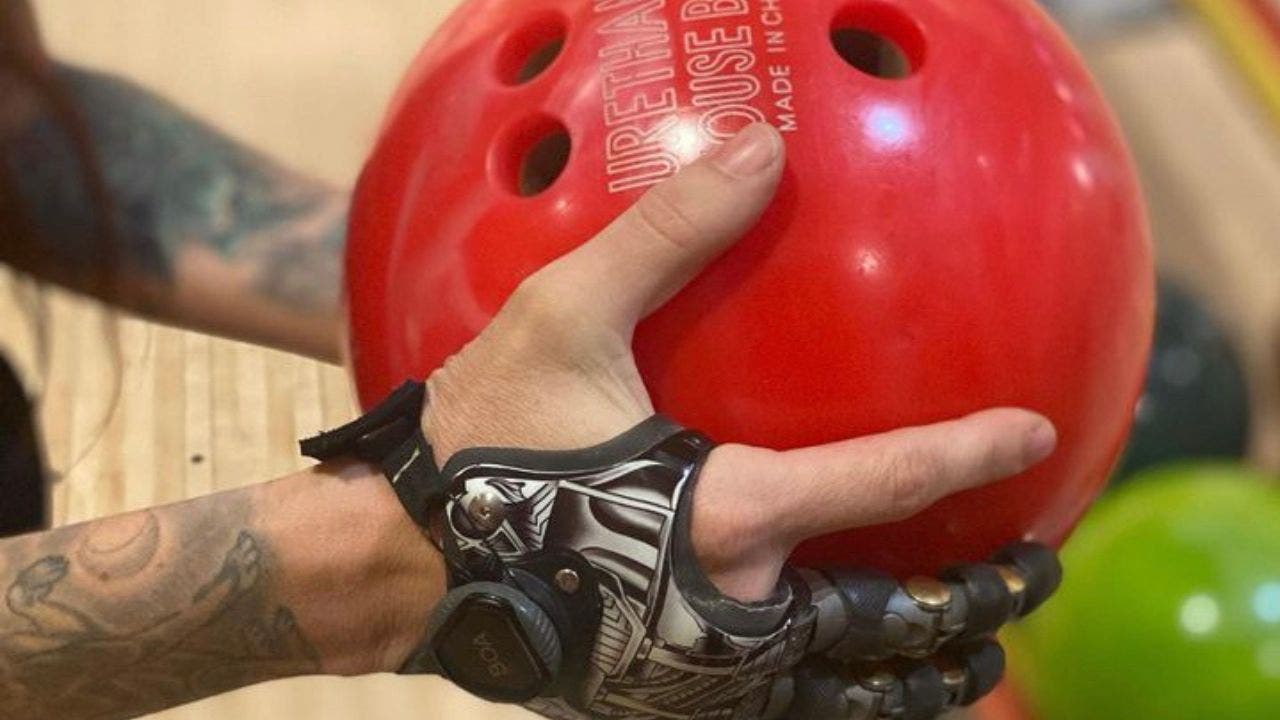 Kurt's key takeaways 
CLICK HERE TO GET THE FOX NEWS APP
I can't say enough about the fantastic innovations coming out of Point Designs. Their revolutionary company is helping many people with prosthetics, offering innovative 3D-printed solutions to individuals with finger amputations.  
With various models and customization options available, they aim to provide hope and enable people to regain full hand functionality. Hats off to them. 
For more of my security alerts, subscribe to my free CyberGuy Report Newsletter by heading to Cyberguy.com/Newsletter  
Copyright 2023 CyberGuy.com.  All rights reserved. 
Situs Bandar Togel Online Terpercaya bisa anda akses langsung di SITUS TOTO ONLINE, TOTOCC adalah situs bandar togel dengan pasaran togel terlengkap. Anda bisa bermain langsung dan melihat hasil langsung dari togel hari ini hanya di TOTOCC.COM.