Are you tired of taking blurry and underexposed photos at night?
Well, I'm here to help. With a few tips and settings on your phone's camera app, you can fine-tune and improve your chances of capturing stunning low-light and night photos that will leave your friends and family in awe.
CLICK TO GET KURT'S FREE CYBERGUY NEWSLETTER WITH SECURITY ALERTS, QUICK TIPS, TECH REVIEWS AND EASY HOW-TO'S TO MAKE YOU SMARTER
Let's dive into the world of nighttime photography and discover the secrets to capturing the beauty of the night.
How to take low-light and night photos
Steady your phone
Use something to stabilize your phone.  The most important thing to do when taking pictures at night is to keep the phone camera still.  The best option is a mini or extendable tripod but the next best thing is to find a stable object like a tree limb, picnic table, or street sign to balance your phone against for added stability. This small effort to take any wobble out of your shot can make a huge difference in the quality of photos.
Additionally, avoid zooming in as it will tend to make your image pixelated and grainy. 
Adjust camera settings
1) Turn off the flash
As a general rule, the newer your phone, the better it should perform at night. That shouldn't stop you from turning off the flash so that it doesn't accidentally get triggered when snapping photos.
Once you open your iPhone or Android camera, you'll find the flash icon in the upper left-hand corner.  Before you take your photo, if you click that flash icon, it will be forced off.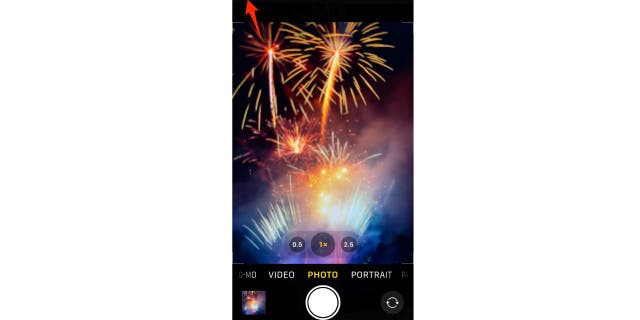 2) Adjust ISO on iPhone
ISO allows you to adjust the camera's sensor to light; however, to adjust this on your phone, you'll need a 3rd party app to do this.
For iPhones 11 and later, by default, your iPhone camera will detect low light and automatically select an appropriate ISO setting.  I will say, especially with the latest iPhone 14, it is remarkable how well it shoots in low light.
In order to change the ISO, you must use a 3rd party app with either an iPhone X or later or any Android phone with Android Lollipop 5.0 or higher installed.  Apps include Camera+.
iPhone: 4.7 stars (at time of publishing)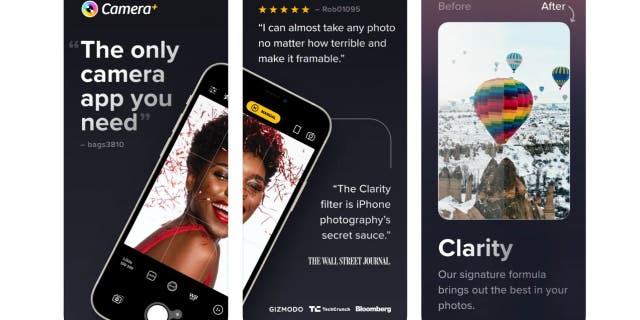 Or VSCO: Photo & Video Editor 
iPhone: 4.7 stars (at time of publishing)
Android: 3.4 stars (at time of publishing)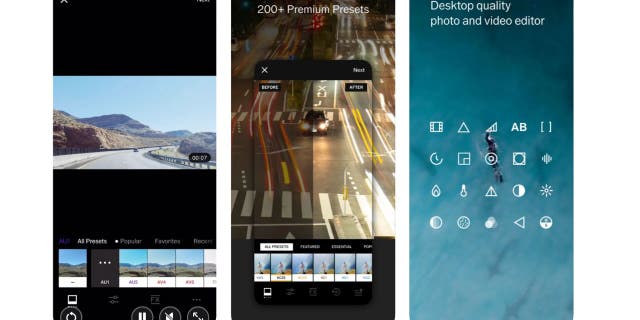 If your setting is dark, you'll want the ISO number to be higher so that it is more sensitive to light. You should note, however, that doing this tends to cause the photo to have more graininess and pixelation.
Adjust ISO on Android
Settings may vary depending on your Android phone's manufacturer 
To adjust the ISO on an Android phone. Open the camera app
Tap More
Then Click pro
Look for the ISO settings to adjust manually
You can adjust from 100 to 800, which means you can change the sensitivity of the camera's sensor to light
A higher ISO number makes the photo brighter. A lower ISO number makes the photo darker 
For more of my tech tips & security alerts, subscribe to my free CyberGuy Report Newsletter by heading to Cyberguy.com/Newsletter
3) Use Night Mode
If your phone camera has this feature, it will improve photos taken at night.
How to take a Night mode photo using your iPhone
For iPhone 11 and later models, Night mode automatically turns on when the camera detects a low-light environment.
Open the camera app
At the top left part of your screen, you'll see a moon-like icon that is yellow and a number indicating how many seconds your camera will need to take the photo.  The darker the setting, the longer it will take.
If you tap the up arrow in the middle of the top row, you should see a row of icons appear in the bottom row with a yellow moon icon.  Tap it, and it will reveal a slider. Now you can adjust the slider to a longer or shorter time to see what sort of effect it has on the photo.  Typically, the longer the number of seconds, the more light it will take in, but you will need to make sure the camera is kept still using a mini tripod/extendable tripod.
When you're ready, click the camera button (white circle at the bottom of the screen)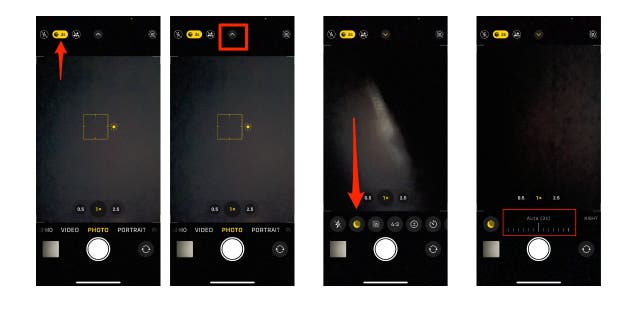 HOW TO TURN LIVE PHOTOS ON AND OFF ON IPHONE
How to take a night-mode photo using your Android
Settings may vary depending on your Android phone's manufacturer 
Samsung
Night mode employs multi-frame processing to merge 30 images, resulting in a single, vividly clear photograph. By harnessing the additional light captured by the camera sensors on your phone, your photos will showcase a heightened brightness and overall enhancement.
Open the Camera app, and then swipe text on bottom where it says "PORTRAIT", "PHOTO" "VIDEO", etc. to MORE and click it.
Tap NIGHT
Click the zoom icons for a tighter shot.
Click the Capture button when you're ready to take your photo.
For other Androids try:
Go to Settings
Tap Display
Click Night Mode settings to turn on (or Dark Mode)
HOW TO DIGITIZE OLD PHOTOS AND SLIDES 
Kurt's key takeaways
I hope you found those tips and camera settings helpful. Remember, keeping your phone camera steady is key to capturing great nighttime shots, so using a mini tripod or finding a stable object to balance your phone against is crucial. 
And don't forget to turn off the flash. Adjusting the ISO settings and utilizing features like Night Mode can also greatly improve your photos. 
CLICK HERE TO GET THE FOX NEWS APP
So, grab your phone, experiment with these techniques, and let the beauty of the night come to life in your photos.
Have you tried any of these tips and settings for taking low-light and night photos with your iPhone or Android? Share your experiences and any additional tips you have by writing us at Cyberguy.com/Contact
For more of my security alerts, subscribe to my free CyberGuy Report Newsletter by heading to Cyberguy.com/Newsletter 
Copyright 2023 CyberGuy.com.  All rights reserved.
Situs Bandar Togel Online Terpercaya bisa anda akses langsung di SITUS TOTO ONLINE, TOTOCC adalah situs bandar togel dengan pasaran togel terlengkap. Anda bisa bermain langsung dan melihat hasil langsung dari togel hari ini hanya di TOTOCC.COM.