You need a timer and you need it fast. Do a Google search for "timer" and one appears right there for you to use. There's a stopwatch option, too. Easy, right?
Here's another smart tech tip I'm surprised so many people mess up. Most people fill in the email recipient section before writing the message. That's a mistake. Make that your very last step — that way, there's a much lower chance you'll send an email before it's truly ready to send. 
Don't stop there. Let's dive into easy, quick tech tips you'll use all the time.
REVEALED: SECRET WORDS IT PROS USE TO DESCRIBE YOU
Cybersecurity 101: After you download a PDF file online, look at the file extension. You're looking for .pdf. If the filename ends with .exe, delete it — it's likely malware.
Get tips like this straight to your email with my free daily newsletter. Join over 509K people and sign up here.
Shhh: You can instantly silence incoming calls on your smartphone by simply pressing the side button, volume up or volume down button once. Nice.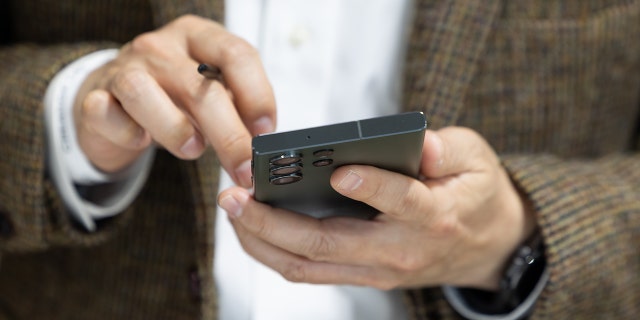 YouTube shortcuts: On your computer, tap keys 0 through 9 to skip to a specific percentage of the video. Press 5 for 50%, 8 for 80% and so on. But wait, there's more! Press J to rewind and L to fast forward. ("JLo" is an easy way to remember that.) But press K to pause first.
Forgetful? Do this! Are you that person who reads an email or text, mentally reminds yourself to reply later … and never does? Stop relying on memory alone! Mark the text or email as unread. You'll find this in the options of your email or convo. You can also say, "Hey Siri/Google, remind me to share Kim's newsletter at noon."
Skip the garage: Next time you hang a frame, grab your phone instead of finding a level. On iPhone, open the pre-installed Measure app. Tap Level, then hold your iPhone against an object. On Android, open the Google app and search for "bubble level."
7 DEFAULT SETTINGS TECH COMPANIES DON'T EVER WANT YOU TO CHANGE
Perfect podcast: Get tech smarts every single day with my award-winning daily podcast. I pass along the latest tech news, tips and give advice to callers like you.
Quick text search: You know you sent someone a pic but can't find it. On iPhone, open Messages, tap a convo then the person's profile photo or group name. Scroll to Photos > See All. On Android, open Messages, then tap the search bar at the top.
Get perfect action shots: Touch and hold the shutter button if you have an iPhone X or earlier. Swipe the shutter button to the left if you have an iPhone Xs or later. Either way, lift your finger to stop burst mode. Select the best shots by tapping Burst > Select > Done. On Android phones, hold down your camera's shutter button to enable burst mode.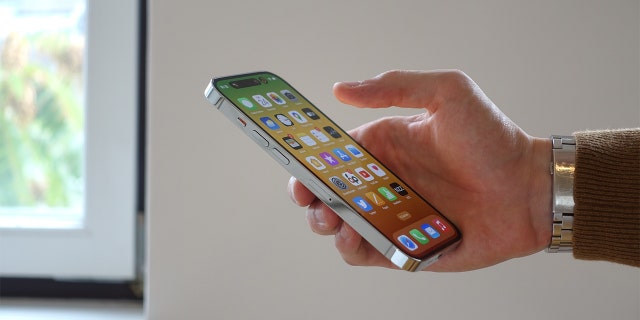 Tab shortcuts: Here's a faster way to navigate when you have lots of tabs open. Hit Ctrl + 1, 2, 3 and so on to go to that tab number. On Mac, it's Command + a number. To cycle through tabs, hit Ctrl + Tab on Windows or Cmd + Tab on Mac.
Send it later: It's 9 p.m. and you're writing an email. Instead of sending it immediately, schedule it for the morning when you know your recipient will see it. In Gmail, click the arrow next to Send, then Schedule send. Most providers have something similar.
Getting rid of an old printer? Factory reset it to erase the details of what you've printed over the years (like, you know, your tax forms). Unplug the printer, then find the Reset button on the back or bottom. While holding Reset, plug it back in. Once the lights stop flashing, all your personal data has been erased.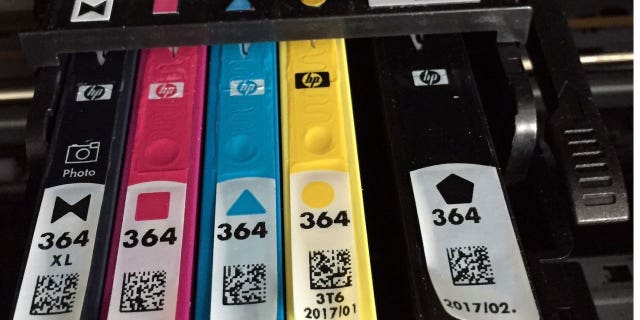 Printer out of black ink? Change the color to #010101. It'll look black, but it's really 99% gray. While you're at it, knock down the font size and switch to Courier New or Garamond. They use the least ink.
Hard refresh: Clearing the cache on your browser can fix those annoying display or loading issues in a pinch. With your browser open, hit Ctrl + Shift + R on Windows or hold down Shift + click your browser's Refresh button (the one that looks like this — ⟳ — next to the address bar).
Keep your tech-know going 
My popular podcast is called "Kim Komando Today." It's a solid 30 minutes of tech news, tips, and callers with tech questions like you from all over the country. Search for it wherever you get your podcasts. For your convenience, hit the link below for a recent episode.
PODCAST PICK: Google date-me docs, light bulb bans & burner email addres
All rise: Emojis have entered the court. Plus, three WFH jobs that pay $20 per hour, a popular game for kids goes woke, and a high-tech way to protect your logins that's better than 2FA texts.
Check out my podcast "Kim Komando Today" on Apple, Google Podcasts, Spotify, or your favorite podcast player.
Listen to the podcast here or wherever you get your podcasts. Just search for my last name, "Komando."
CLICK HERE TO GET THE FOX NEWS APP
Get more tech know-how on The Kim Komando Show, broadcast on 425+ radio stations and available as a podcast. Sign up for Kim's 5-minute free morning roundup for the latest security breaches and tech news. Need help? Drop your question for Kim here.
Copyright 2023, WestStar Multimedia Entertainment. All rights reserved.
Situs Bandar Togel Online Terpercaya bisa anda akses langsung di SITUS TOTO ONLINE, TOTOCC adalah situs bandar togel dengan pasaran togel terlengkap. Anda bisa bermain langsung dan melihat hasil langsung dari togel hari ini hanya di TOTOCC.COM.