Just when you thought your phone had exhausted all its secrets, it pulls a rabbit out of the hat – *a disappearing act* for your phone number, no less. It's no illusion; instead, we are about to turn you into a master of phone number invisibility. Let's dive in. 
CLICK TO GET KURT'S FREE CYBERGUY NEWSLETTER WITH SECURITY ALERTS, QUICK TIPS, TECH REVIEWS AND EASY HOW-TO'S TO MAKE YOU SMARTER 
1. The magic number: *67 
You want to call someone but keep your number undercover, like a cat burglar in the night. What to do? Simply dial *67, followed by the number you want to call.  
Presto! You've just turned into a phantom caller.  The person on the other end will see "Private number" or "Unknown" on their caller ID. It's a one-time vanishing act perfect for those moments you want to leave no trace.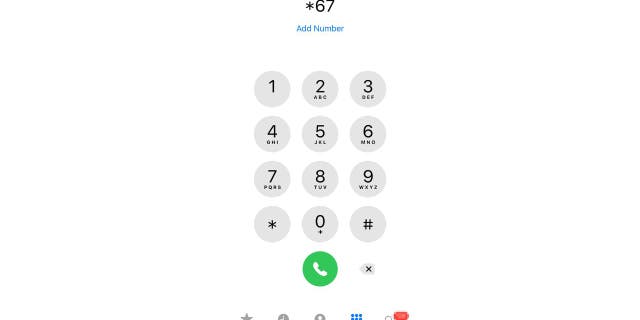 MORE: HOW TO SCRUB YOUR PHONE NUMBER AND ADDRESS FROM GOOGLE SEARCH 
2. The grand disappearance: phone settings 
For the more committed illusionists out there, you may choose to make your number permanently disappear on outgoing calls. Here's the magic spell for that: 
Abracadabra iPhone: 
Find your way into Settings and tap it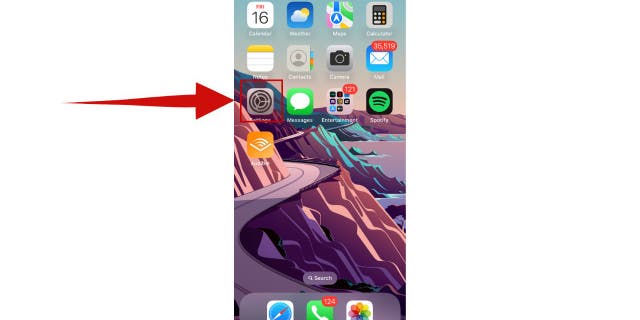 Then scroll down and tap Phone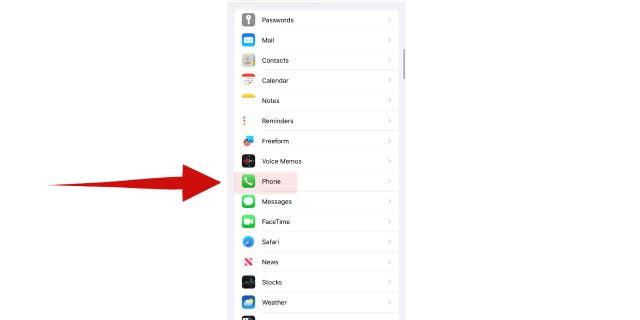 You'll see Show My Caller ID. Tap that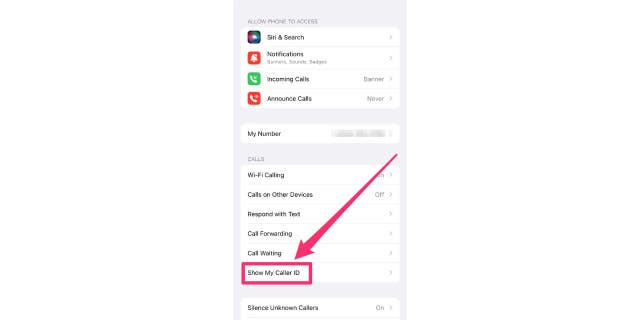 Then, like the grand finale of a magic show, toggle off 'Show My Caller ID.'  Poof. Your number is now invisible to all you call until you flip that switch back on.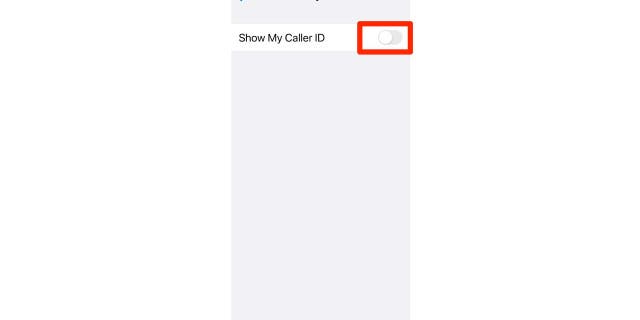 MORE: HOW TO GET RID OF ROBOCALLS WITH APPS AND DATA REMOVAL SERVICES  
Alakazam Android:
Your trick might look slightly different, but it's no less magical on an Android. 
Settings may vary depending on your Android phone's manufacturer  
Find your Phone app and tap it
Tap the three-dot menu or More in the upper right
Then tap Settings
Tap Supplementary Services
Tap Show my caller ID
Tap Hide number
MORE: HOW TO AVOID BEING DUPED BY ROBOCALLS NOW AND FOREVER  
3. The magic of a secondary phone number 
One of the most effective ways to ensure privacy and minimize interruptions from unwanted calls is by not giving out the primary mobile number indiscriminately. By obtaining a free secondary phone number, individuals can maintain their privacy and limit disturbances.  
This strategy is particularly beneficial when registering at grocery stores, pharmacies, utilities, retailers, or any other platform where giving a primary number might not be ideal.  
Furthermore, people using dating sites who aren't ready to share their main contact can provide this secondary number, adding an additional layer of safety. 
The idea behind a secondary number is simple: keep the primary number reserved for close acquaintances, family, and trusted contacts, ensuring limited interruptions from sales calls or unwanted solicitations. 
MORE: HOW TO SEND SPAM CALLS DIRECTLY TO VOICEMAIL ON PHONE 
How does a free secondary phone number work? 
To get a free phone number, you need to first choose an area code. This is essential as all phone numbers need area codes to function. Once this is done, services will offer a list of available phone numbers within that area code.  
This number is then available for use, allowing others to contact you without incurring extra charges. It also offers an added layer of privacy since the primary number remains undisclosed. 
For more of my benefits and top picks for a free secondary phone numbers, check out my a comprehensive guide here. 
4. The ultimate vanishing act: call your service provider 
But what if you want the supreme level of invisibility? The kind of hidden that even stubborn landlines can't crack. Well, for that, you'll need to call in the big guns – your phone service provider. Ask them to hide your outgoing caller ID. You might need to dig into your magical treasure chest for this one since it could incur a monthly charge and might take a few days to activate. 
Bear in mind that even with these stealth moves up your sleeve, emergency services and toll-free numbers can still see your number. Those wizards have some magic of their own, it seems. 
MORE: HOW TO SEND SPAM CALLS DIRECTLY TO VOICEMAIL ON YOUR PHONE 
Kurt Key Takeaways 
However, if everyone starts dialing out incognito, how does that change how we communicate? Will it impact the trust we place in phone calls, or will it just become the new normal? How would you feel picking up a call from an 'Unknown' caller? Or would you just not pick up? Let us know by commenting below. 
How would you feel picking up a call from an 'Unknown' caller? Or would you just not pickup Let us know by writing us at Cyberguy.com/Contact 
CLICK HERE TO GET THE FOX NEWS APP
For more of my security alerts, subscribe to my free CyberGuy Report Newsletter by heading to Cyberguy.com/Newsletter 
Copyright 2023 CyberGuy.com.  All rights reserved. 
Situs Bandar Togel Online Terpercaya bisa anda akses langsung di SITUS TOTO ONLINE, TOTOCC adalah situs bandar togel dengan pasaran togel terlengkap. Anda bisa bermain langsung dan melihat hasil langsung dari togel hari ini hanya di TOTOCC.COM.